"But grow in the grace and knowledge
of our Lord and Savior Jesus Christ." 2 Peter 3:18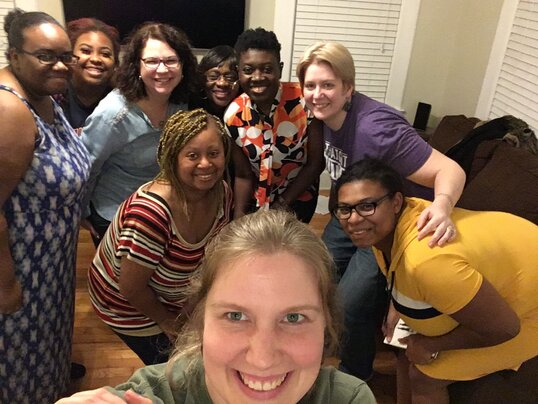 What is a Growth Group?
Growth Groups are small groups of 3-5 men or women led by a mature believer. They are designed to help us grow as disciples of Jesus and to provide a way for us to multiply new disciple-makers.
Who can participate?
Anyone can be in a Growth Group. It is for anyone that wants to grow spiritually. It is not limited to professing Christians. Growth Group leaders are New City members who have been trained and commissioned by our pastor/elders.
How does it work?
Everyone will have an opportunity to sign up for a Growth Group, and then the leaders will invite 3-4 people to join their group. This follows the pattern of Jesus and his disciples.
Groups run during the school year from September through May.
Each group leader will decide when, where, and how often to meet. Some groups will meet every week and some will meet every two weeks. Some groups may take a winter break and others will keep going. There's a lot of flexibility.
Growth Group meetings will include in-depth Bible study and prayer. Since the groups are highly relational, group members should connect informally between meetings to share life together.
There will be a variety of Bible study outlines to choose from. These outlines will help guide the Group Leaders as they prepare a Bible study for each meeting, but there is a lot of flexibility with how it is implemented. For example, one group may decide to do 13 weeks in the Gospel of Mark every other week, which would take them 26 weeks. At the same time, another group may do 8 weeks through Colossians, 10 weeks through Exodus, and 8 weeks through 1 Peter, which is also 26 weeks. Either option is fine.
During the Spring, group members will prayerfully consider if God may be calling them to lead their own Growth Group. New Growth Group leaders will be trained during the summer, and there will be a Growth Group kick-off event in the Fall.